ArcShield® Portable Curtains
Great economical protection from sparks, spatter and UV rays.
Portable Welding Curtains
Tillman® ArcShield® portable welding curtainss are rugged and keep workers safe.
Tillman® ArcShield® portable welding curtains and screens are made to protect welders, trades people, and passersby from welding sparks, spatter, and UV flash. Tillman's Snap & Lock framing system is easy to assemble and allows for a wide range of curtain configurations.
The unique modular design allows the addition, removal, replacement, and rearrangement of panels to adapt to new requirements in just minutes. Use individual panels or join together to form multi-panel enclosures or in-line dividers.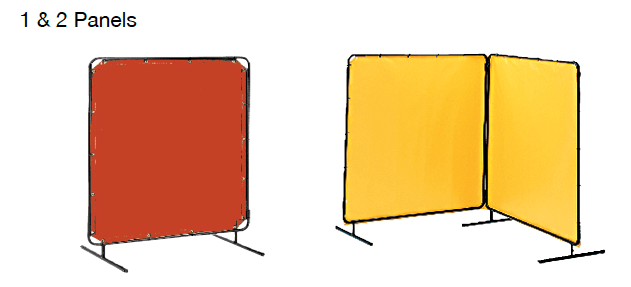 FEATURES:
Strong 1", 18 gauge tubular steel frames. Black enamel, rust resistant finish.
Snap & Lock multi-panel adapter for 2, 3, & 4 panel versions.
The Snap & Lock system allows quick and easy assembly without tools.
Tillman's screens can be used horizontally or vertically.
24" platform legs ensure stability and balance.
4" bottom clearance for better ventilation.
Optional casters allow quick and safe movement around the shop.
Multi-panel screens are hinged and configurable permitting easy handling and compact storage.
Curtains are held by strong adjustable ties through heavy duty grommets on 12" centers and hemmed with strong, flame resistant DuPont™ Kevlar® thread.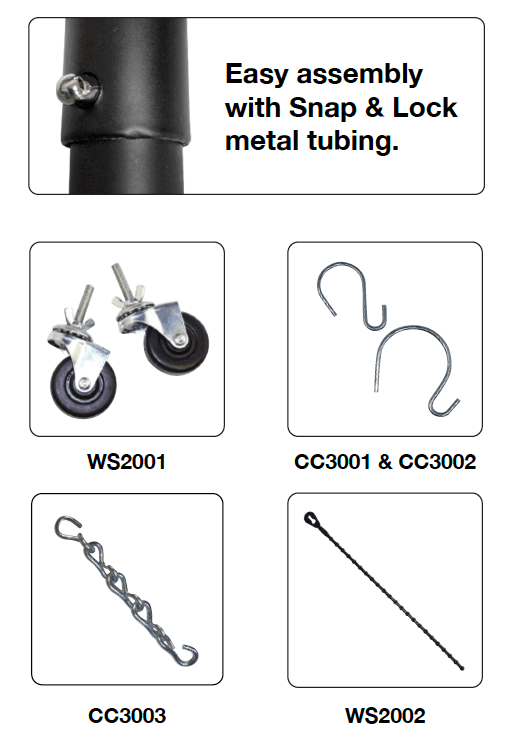 Portable Welding Screens