Tillman® Track Mounted Curtains
Track Mounted Rolling Curtain Systems
Tillman's Track Mounted Rolling Curtain Systems offer quick & inexpensive way of creating permanent work cells.
Curtains roll effortlessly on nylon or steel rollers inside a protected closed track. By combining tracks, virtually any size and configuration can be attained.
Track Mounted Rolling Curtain Systems can be used with either Tillman® Vinyl Curtain or Tillman® Strip Curtains.
Tillman® can custom manufacture a Track Mounted Rolling Curtain System to almost any size you need.
Ordering your Tillman® Track Mounted Rolling Curtains System
Select mounting option (wall, ceiling, suspension, or floor).
Determine shape of layout (straight, curved, etc.).
Determine dimensions.
Choose curtain material.
Complete component list (how many track pieces, rollers, etc).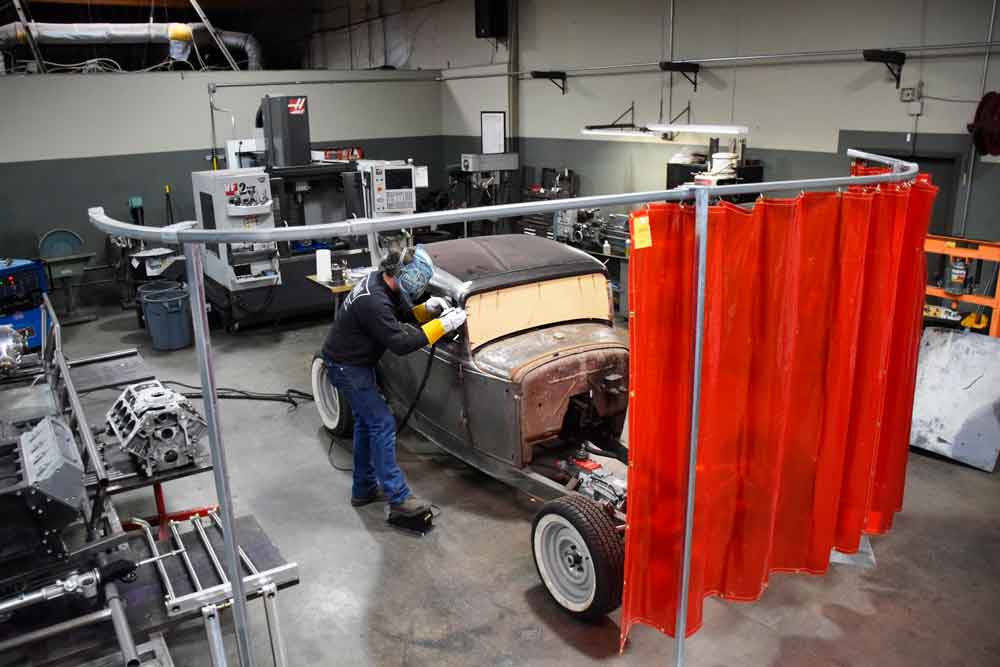 Universal Mount – Mounting Methods