ArcShield Strip Curtains
Reduce heat loss or cooled air through doorways, protect workers, and reduce noice in warehouses and factories.
Transparent Vinyl Strip Curtains
Tillman's ArcShield tinted transparent vinyl strip curtains are designed for enclose welding booths, workstations or machinery and to protect individuals from ultraviolet radiation, sparks, and spatter.
While these tinted curtains protect from harmful UV light, they also allow light in and allow ease of movement for personnel and equipment. Tillman's ArcShield clear transparent vinyl strip curtains are designed to reduce heat loss or cooled air through doorways, protect workers, and reduce noise in warehouse and factory applications. These are ideal for loading docks, warehouses, walk-in freezers, and provide excellent clarity.
FEATURES:
Flame retardant & meets California Fire Marshal requirements.
Allows easy access of walk-through traffic or movement of equipment.
Tinted strips block most UV radiation and protects workers in adjacent areas from welding sparks, spatter and flash.
Transparent and allows natural light.
Helps to keep cool in and heat out, to reduce energy cost.
Tinted strips are a great barrier for dust and sparks and spatter from welding.
Helps to reduce the noise level in a busy shop.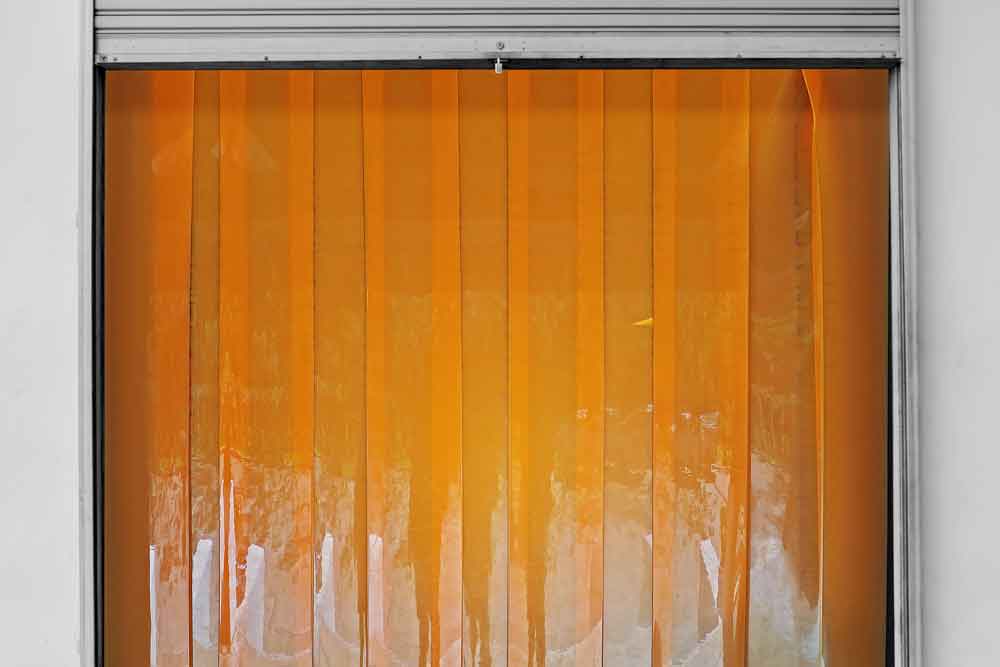 Order instructions for all Tillman® ArcShield Vinyl Strips
To figure out number of strips and total linear feet to cover desired area:
Determine the width and the over width of the strip & overlaps to best suite your needs.
Measure the height and width of desired area (table right).
Select the clear or the tint color desired.
Choose the part number from the table below – include overlap.
Order the mounting hardware required.
| Width of Strip | Partial Overlap | Full Overlap |
| --- | --- | --- |
| 8″ | 2″ | 3″ |
| 12″ | 1.5″ | 2″ |
| 16″ | 1″ | 1.5″ |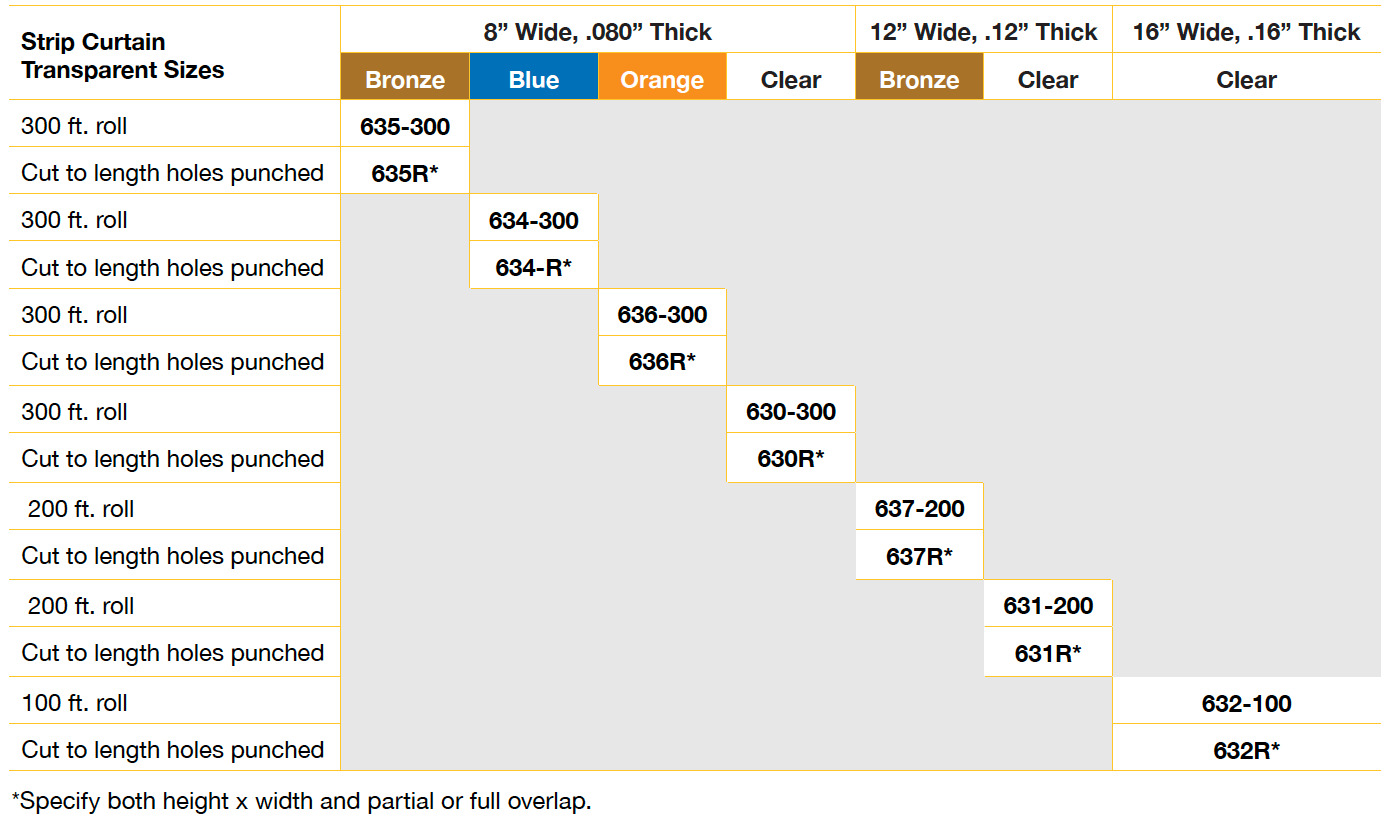 ArcShield Vinyl Strip Curtain Universal Mounting Hardware:
Tillman's universal mounting hardware is made of 14-gauge galvanized steel, 1/4" studs, 2" centers, complete with cover plate and lock nuts. The holes are punched for flush or suspended mounting. Combine any of the sizes below for wider spaces.
| Length | 3′ Section | 4′ Section | 5′ Section |
| --- | --- | --- | --- |
| Part # | 640-3 | 640-4 | 640-5 |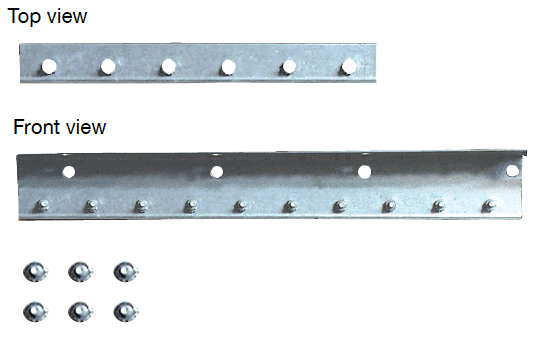 DuPont™, Nomex®, and Kevlar® are trademarks or registered trademarks of E.I. du Pont de Nemours and Company.
Transparent Vinyl Strip Curtains