Tillman® Pre-Grommeted Roll Welding Curtains
Ideal protection in areas with Stick, MIG or Plasma cutting.
ArcShield Pre-Grommeted Welding Curtains
Let Tillman® protect your employees from harmful UV flash and welding arc with Tillman's ArcShield pre-grommeted welding curtain rolls.
Tillman's ArcShield pre-grommeted rolls offer grommets every 12" on the top & bottom and are ideal protection from welding hazards in areas such as MIG, TIG, plasma cutting, and grinding.
These pre-grommeted welding curtain rolls are ideal for applications where large curtains are needed to enclose the perimeter of a welding area. Installation is very easy; roll out the length of curtain required, cut it to size and hang with hooks or zip-ties.
Please note: the edge with the grommet does not have a reinforced hem. If weight is added to the curtain, the grommet could burst. Tillman offers two widths – 64" & 74" both 25 yards long.
Order Notes:
When ordering curtains, specify height first, then width. Fractions of a foot will be billed to next full foot. Be sure to add 10% to width for proper drape. Actual finished size may vary 3″ in height and width.
Grommet Placement:
On curtains (C) grommets are set every 12" along top/bottom and at each corner. There is no border hems on pre-grommeted roles.
On replacement curtains for screens (R) measuring less than 50 sq. ft., grommets are set on 12" centers on all sides.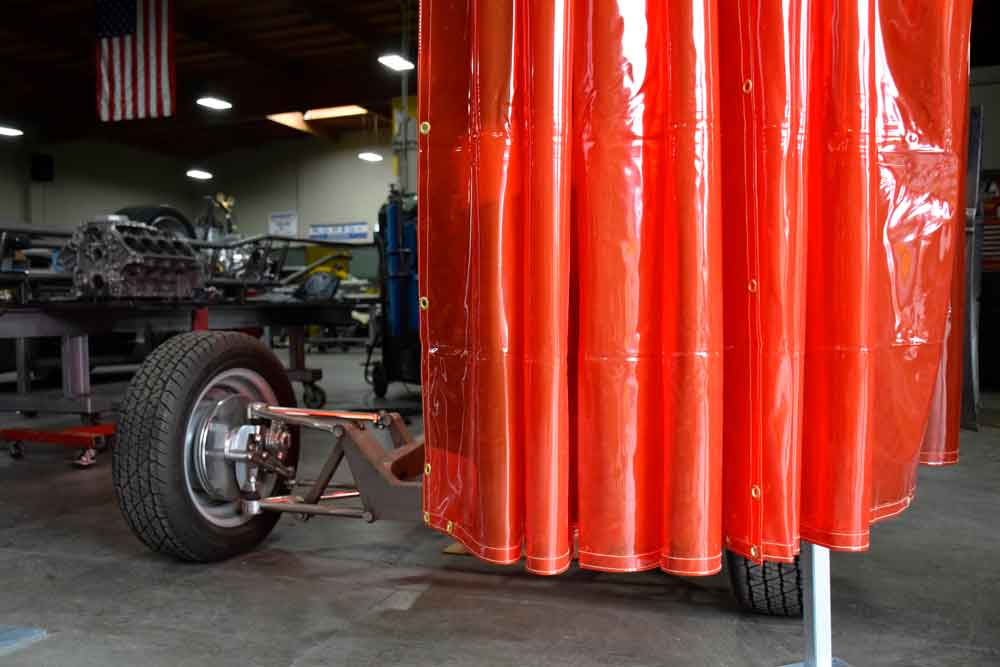 Pre-Grommeted Roll Options

Related Products